Frozen Bakery: A Global Market
June 26, 2018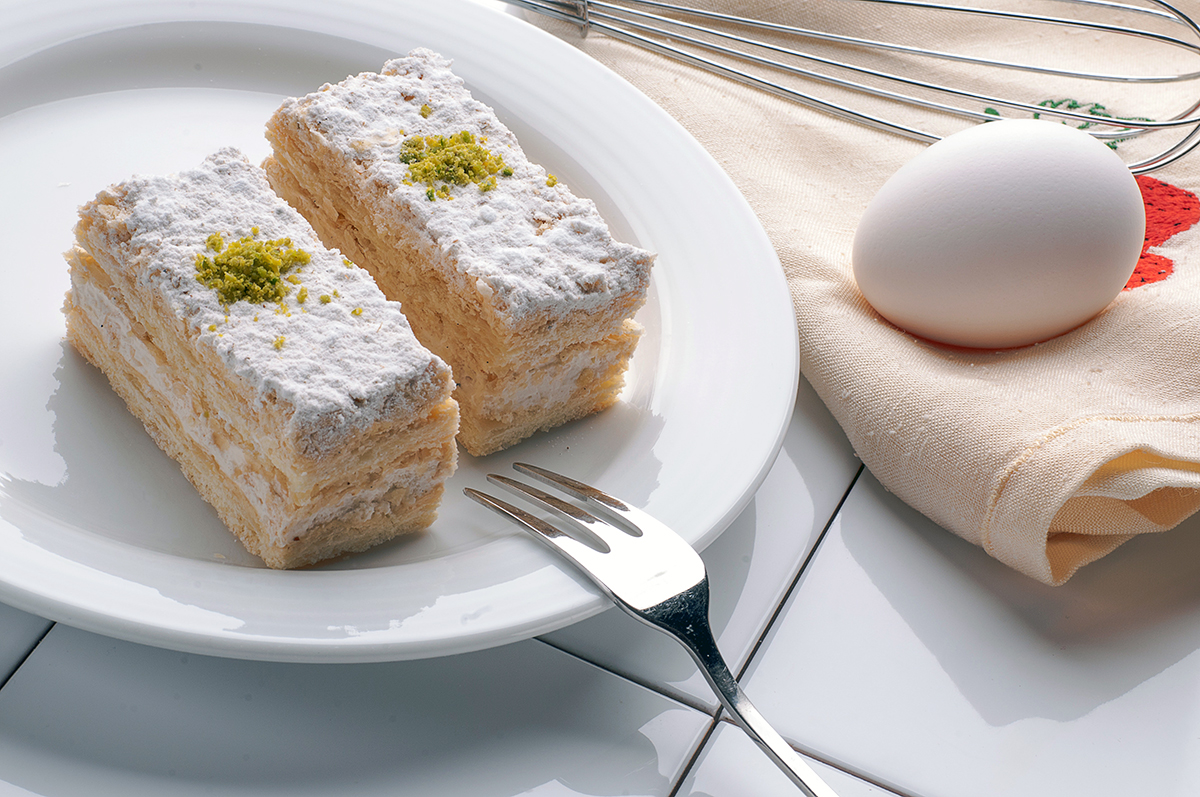 Frozen bakery goods have seen renewed popularity in large part due to the high demand for food durability. With the hectic lifestyle of the average person, the reason for our frozen food preference is obvious. Frozen baked goods, when compared to traditional ones, have a longer lifespan. In addition, increasing disposable incomes means consumers eating habits have changed, further stimulating the frozen bakery market. Cakes, cookies, cupcakes, and other baked goods have crossed over from the traditional "after-dinner desert" to indulgent between-meal snacks. This increased spending and snacking are important factors that have contributed to the growth of frozen bakery items in the past several years.
Frozen Bakery Challenges and Solutions
While commercial bakeries regularly ship frozen products across the country, and around the world, manufacturers are faced with the challenge of extending shelf life while retaining taste, texture, and appearance. If done right, the final product will create an experience that is as enjoyable as eating "fresh." However, frozen processing, when taking into consideration storage, distribution, and subsequent product abuse, does have its own issues that can affect the viability of that goal.
One key to overcoming the challenge of extended shelf life is proper moisture management. In past years, the industry used drum-dried, pregelatinized, granule starches to keep cakes, muffins, and cookies moist. However, this is only a short-term solution as these ingredients are unable to manage moisture throughout the entire freeze-thaw cycles and storage conditions. The resulting product's moisture migrates to the top of the product, creating a wet surface where icing can easily fall or peel off. In order to counteract this, it is recommended for manufacturers to add more hydrocolloids or starches to further reduce moisture loss. However, this is also not a long-term solution as these added ingredients may not fully hydrate. This causes shrinking and surface cracking when the product is cooled and defrosted. For now, while there are many short-term accommodations, the search for a perfect solution is still occurring.
The Global Market
Global Market Insights, Inc stated that the worldwide frozen bakery market was valued at $14 billion in 2016. They predicted that the market will exceed $25 billion in 2024 with an annual growth rate of 8.8% over 2017-2024.
The European frozen food bakery is expected to witness substantial growth over the coming years. Growing tourism and catering sectors across the region will contribute to growth with the UK, Germany, and France, as leading contributors. The Asia-Pacific region is also seeing an increase as consumer trends have shifted toward the consumption of frozen products. Latin America, also, collected a revenue of $1.4 billion from the frozen bakery market in 2016. Offering vital benefits over regular foods, the increase in demand is not shocking. With eco-friendly manufacturing process, easy availability, affordable prices, and better quality, frozen products have quite the leg up over fresh products.
A Note On Pizza
In most western countries, including Germany, France, Spain, and Mexico, pizza is a staple part of their diet. With changing trends, pizza and related baked goods have also been gaining popularity in the Asia-Pacific region as well. Pizza crust alone covers more than 30% of the overall revenue for the frozen bakery market and will increase in demand and revenue by the end of 2024. With new pizza crust recipes with healthy ingredients emerging every day, the product demand is expected to increase mainly across the U.S, Italy, and Russia.
---
Baked goods are some of the most popular processed food products available. Ensure the highest quality for your products with AFE's range of cooling and freezing products. Both smaller, space-saving products and larger, site-built or packaged Spiral & Tunnel coolers/freezers are available to meet your business's specific objectives and budgetary goals. Our freezerswill offer you Spiral proofing, cooling, and freezing with precise climate condition control for efficient processing of baked goods.
Give us a call to learn more about our products and get a FREE quote for your needs.
Related Articles