EXCEPTIONAL SANITATION & ENERGY SAVINGS
At AFE LLC, our goal is to provide the most hygienic, energy-efficient, and reliable food processing equipment in the world. Cleanliness and hygiene are critical when it comes to all aspects of food processing and preservation, including industrial freezers.
As part of this mission, we offer an automatic Clean in Place (CIP) system. The CIP system allows you to clean your industrial freezer — including its internal components — with the press of a button. This component is available with all spiral freezers and IQF tunnel freezers; it can also be retrofitted into your existing freezer. Contact us for more information.
The industrial freezers you choose are essential to the success of your business. Each of our industrial freezers far exceeds industry standards for health, cleanliness, and energy savings to give you the best results in food processing and preservation.
C.S.A., U.S.D.A., and O.S.H.A. standards are strictly followed when designing and building all of our cooling equipment and industrial freezers. Our stainless-steel freezers are all welded, hygienic, and designed for exceptional quality.
All AFE freezers are equipped with emergency-stop safety features and optional nonskid floors.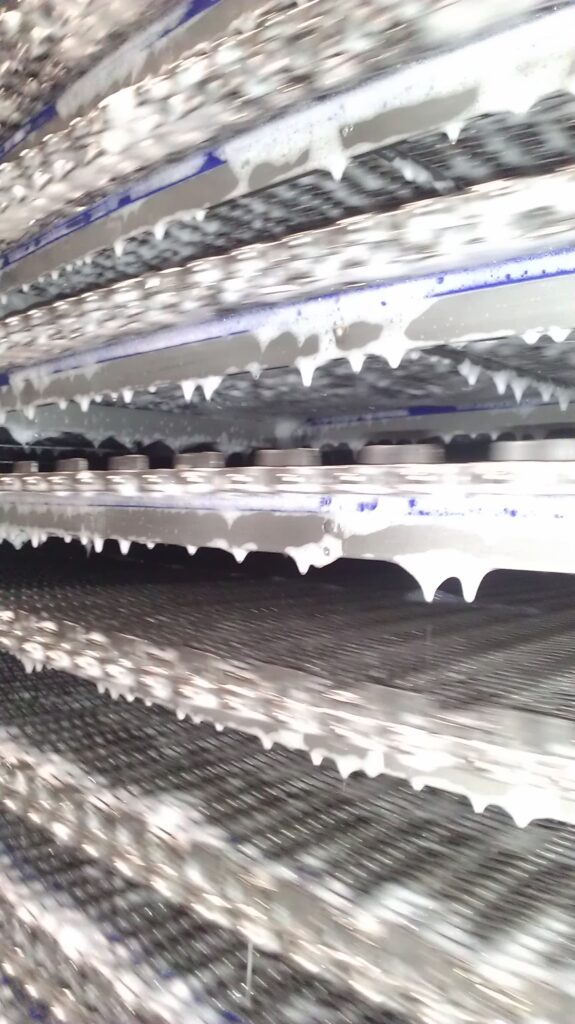 Choose the stainless-steel industrial freezers that meet your unique needs.