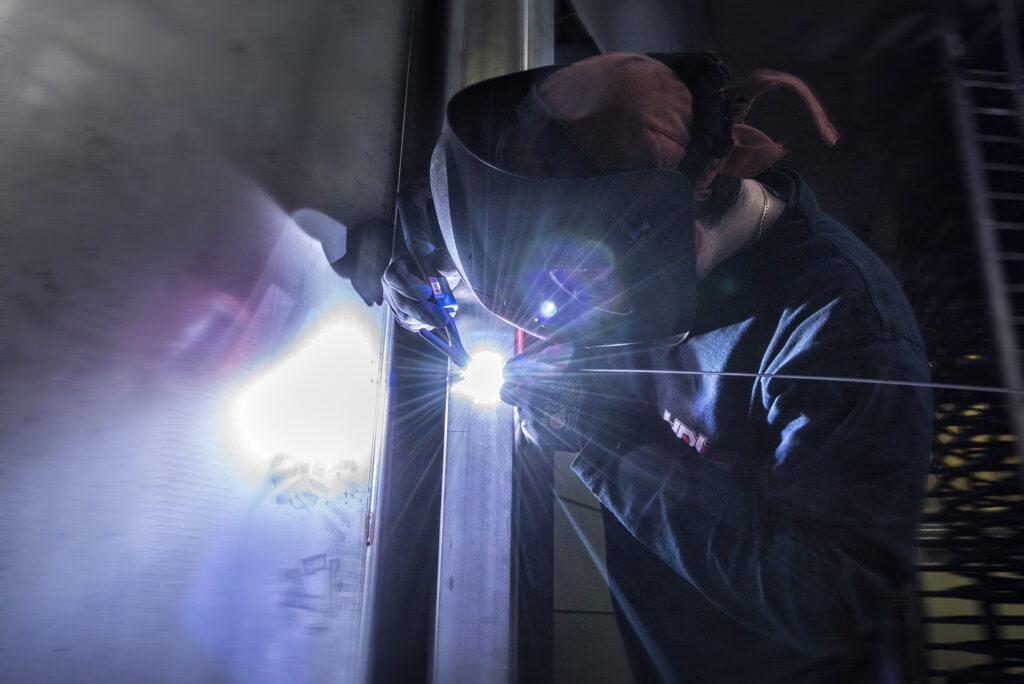 GET TO KNOW US BETTER
Since 1990, AFE has been providing a full array of exceptional cooling, freezing, and processing equipment.
AFE's supportive team offers industrial freezer equipment service for: parts, industrial freezer repair, preventative industrial freezer maintenance, on-site freezer testing, and on-site chilling testing.
Where some of our competitors take a bit longer to manufacture custom industrial freezers, we can install your industrial freezer equipment and have it running in just days. We are proud of the excellent industrial freezer equipment service we provide, from the personal relationships formed with our customers to our global success. When it comes to industrial cooling equipment service, we consistently focus on excellence.
INDUSTRIAL FREEZER EQUIPMENT SERVICE OFFERINGS
Benefits of AFE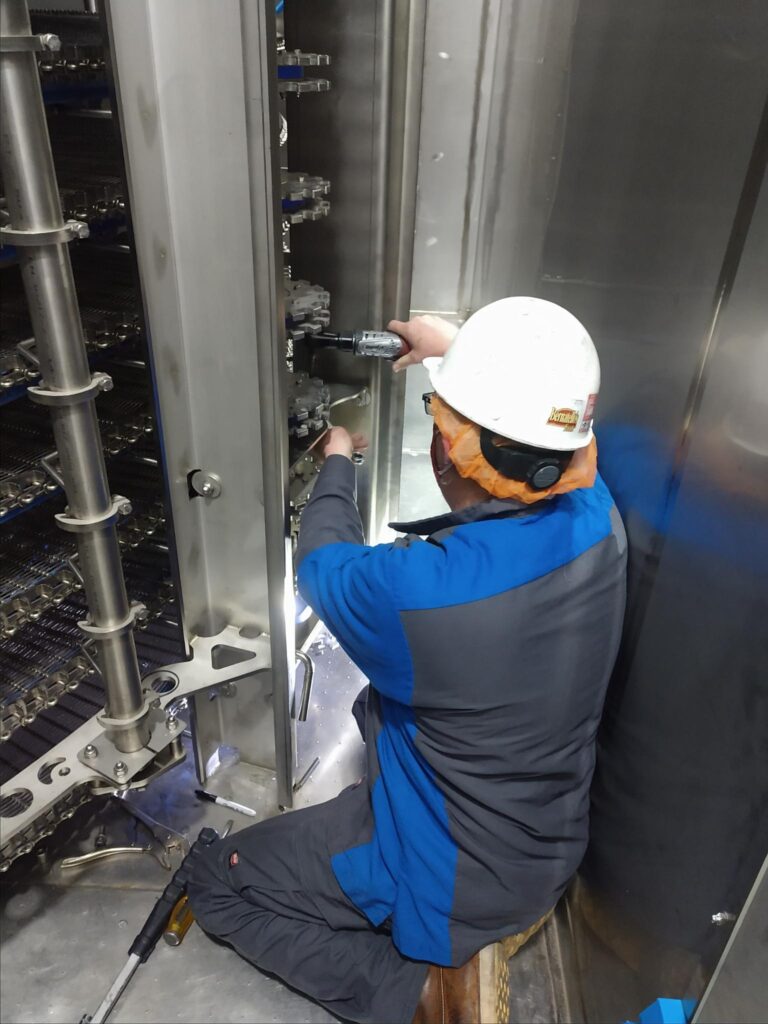 TRUST OUR DECADES OF RELIABLE EXPERIENCE
When it comes to getting the most dependable performance from your food processing equipment, the quality of the equipment is only one part of your needs. You also need dependable industrial cooling equipment service and repairs to keep your food processing equipment performing at its best. Since 1990, our sales application engineering team has provided proposals specific to the processing of our clients' products with machines integrated into the constraints of their specific requirements. AFE can efficiently rebuild, improve, modify or fix most any manufactured cooling or freezing machines with experienced and efficient technicians. New types of both Stainless Steel and Plastic belting are available to be reliably integrated by AFE into your existing machines.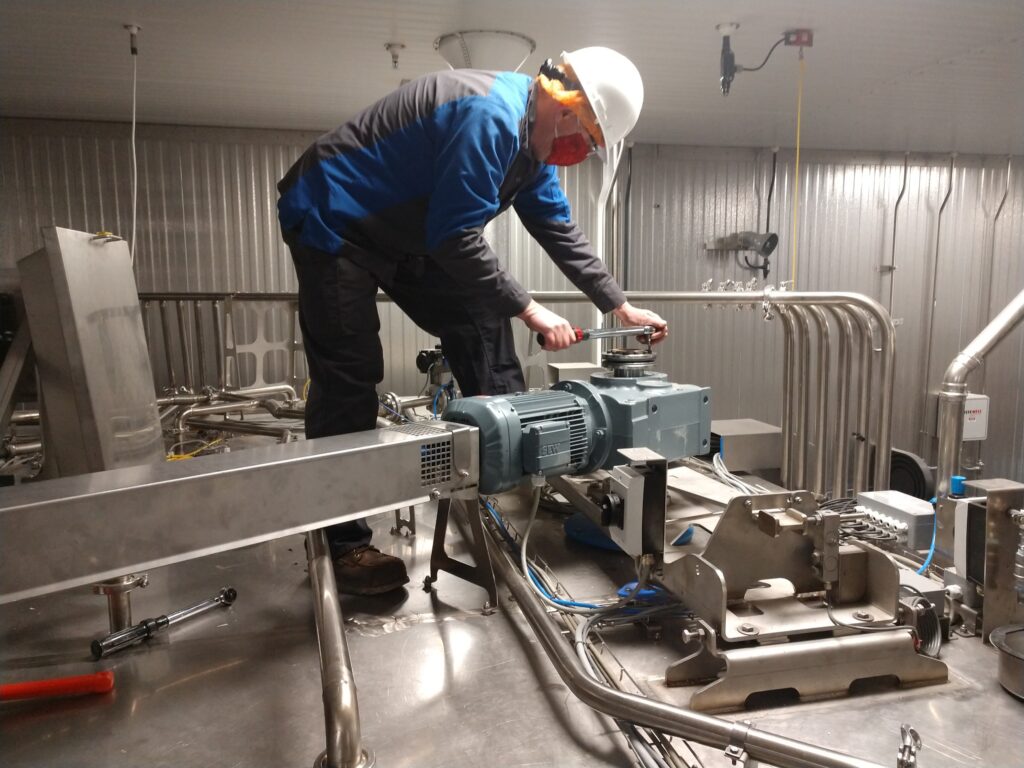 GET THE PARTS YOU NEED, WHEN YOU NEED THEM
We maintain all necessary spare parts, conveniently listed by number right in the product manual so you can easily alert us to your needs.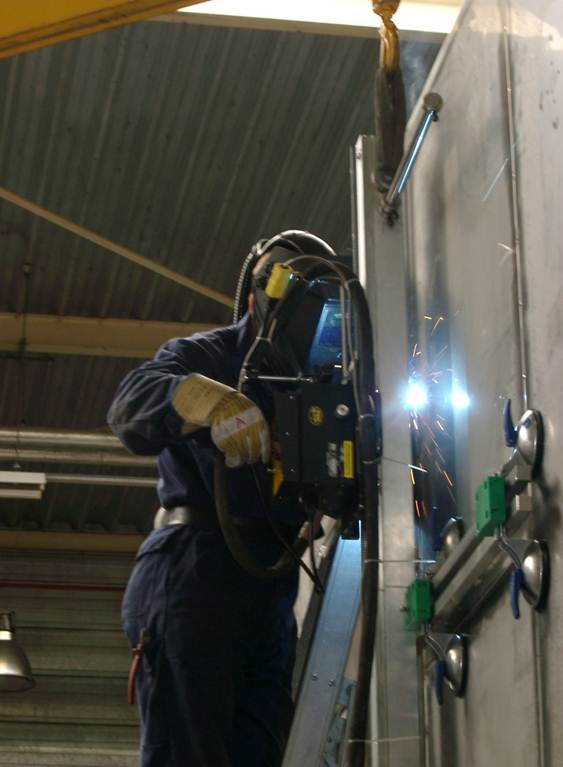 TRUST OUR DEDICATED, PERSONALIZED SUPPORT TO HANDLE YOUR NEEDS
No matter how long you have been in business, support is always important. You can put your confidence in us to be there for you to provide the guidance, answers, and recommendations you need to find the ideal equipment for your business. Call us during business hours to ask questions. If you need further help, give us a call to plan on-site support and training of operation and maintenance staff.
We also now have an office in Europe to better service our European clients.
Please contact:
AFE Europe B.V.: Vang 2-A 4661TX Halsteren The Netherlands
Ph. 0031 164655244 • Fax 0031 613560349
Cassano's The Pizza King in Dayton, OH. has recently installed an AFE Spiral Freezer for pizza dough balls. This increased their production capacity by 65%. The challenge was the available space to install the Spiral Freezer. AFE's solution was a unit with a fully welded enclosure that is installed outside the building with one wall attached to the production area. This gave then the space they needed to install the production and packing equipment. The AFE Team was instrumental during the installation of our new line. AFE's Project Manager coordinated the project flawlessly. The installation technicians where very detailed, which lead to a seamless install. The AFE Commissioning team gave great instruction to the Cassano's maintenance team on how to operate the machine, as well as how to perform preventive maintenance on the machine. AFE also assisted Cassano's with procuring a much-needed part for the engine room. We will definitely recommend AFE's machines and will be using AFE with our future freezer needs.

Cassano's The Pizza King | Dayton, Ohio

I want to thank you and AFE for all of your effort and hard work that was involved in providing, and replacing the insulated metal panels and the doors that made up the pre cool portion of our # 3 IQF Freezer Tunnel. The professionalism exhibited by yourself and everyone from AFE we came in contact with made this challenging project go very smoothly. The willingness of your crew to remove and replace the original panels while working around the existing structures and Ammonia piping shortened our shutdown schedule considerably. From our standpoint, that in and of itself was a huge win. We appreciate the fact that your Installation Foreman and your entire crew were willing to travel here from out of state, and then work as hard, and safely as they did from the time they arrived on the jobsite until the time the project was completed. Your entire team did a great job on this project from start to finish. The Plant Manager, Plant Engineer, and the Maintenance Lead Man have all agreed with me on this. Please extend our thanks and appreciation to everyone at AFE that was involved in this project.

Jeff Butler | Engineering / Technology

We choose AFE because they had a team in place that could not only deliver on a New "Packaged" Spiral Freezer which was installed in days, but they could also assist with the re-location of all the other older Spiral Freezers.

Jeff Johnson | VP of Operations

As the number 1 pork producer in the world, we have serious expectations of our suppliers when it comes to investing in new food processing systems. That's one of the reasons we chose Advanced Food Equipment (AFE) for our state-of-the-art cooked pizza topping line in Cumming, GA.

Mike Timmons | Project Engineer
MaMa Rosa's has continued to experience increased growth over the past several years and recently came to a decision on making some plant efficiency upgrades that included the addition of a new Spiral Freezing System for freezing fully assembled pizzas. In working with Wagner-Meinert as our General Contractor out of Fort Wayne, IN

Doug Sherman | VP of Operations