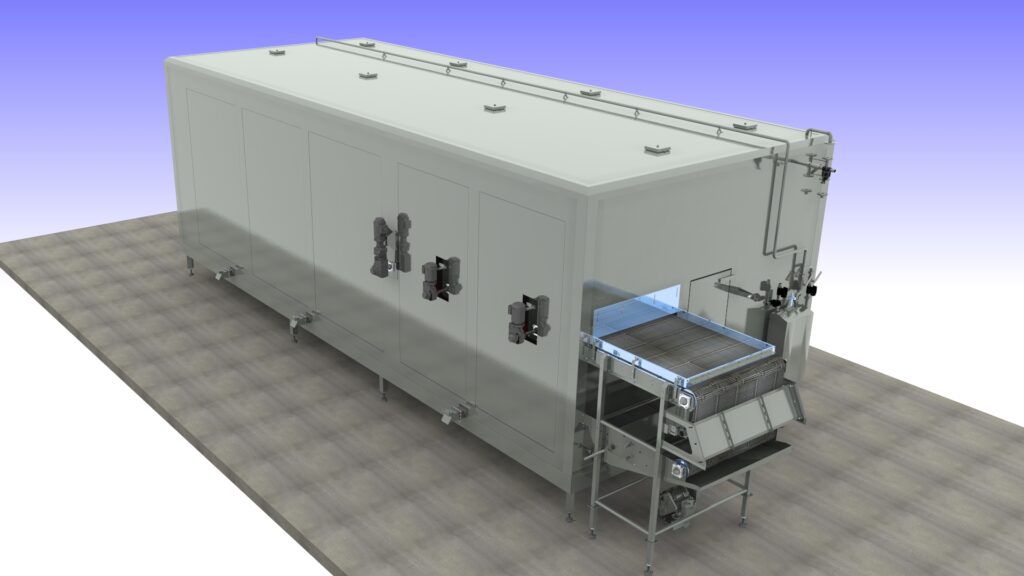 For cost-effective, rapid freezing, our IQF hybrid tunnel freezers are an excellent multi-belt, freezing and chilling equipment. A hybrid IQF tunnel freezer from AFE can reduce energy use by up to 30% between freezer and compressor engine room.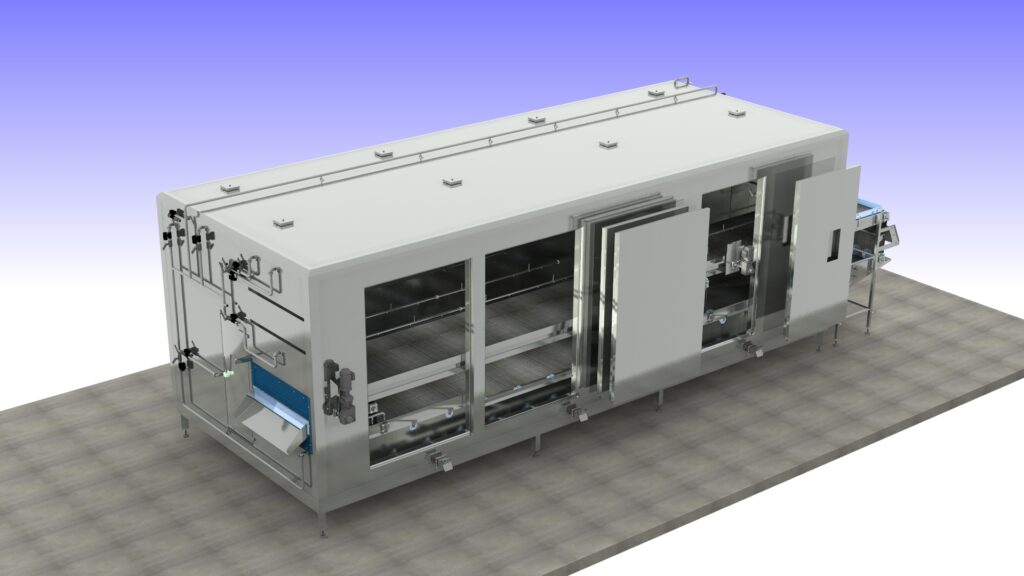 AFE IQF Hybrid Tunnel Freezers feature stainless-steel evaporators with a straight or staggered tube pattern. The evaporators have aluminum magnesium fins that are widely spread out and have various configurations. The evaporators allow for sequential defrost for continuous operation and allow for an extended run time due to the coil design and ability to air defrost.
The welded enclosure of the tunnel freezers allows for a 10-year warranty with a leg supported system.
The full foam cleaning system with zone control and strategically placed rotating nozzles allow for a single pass or recycle system. Steam pasteurization is available with a welded enclosure. AFE Tunnel Freezers are easy to clean and hygiene friendly.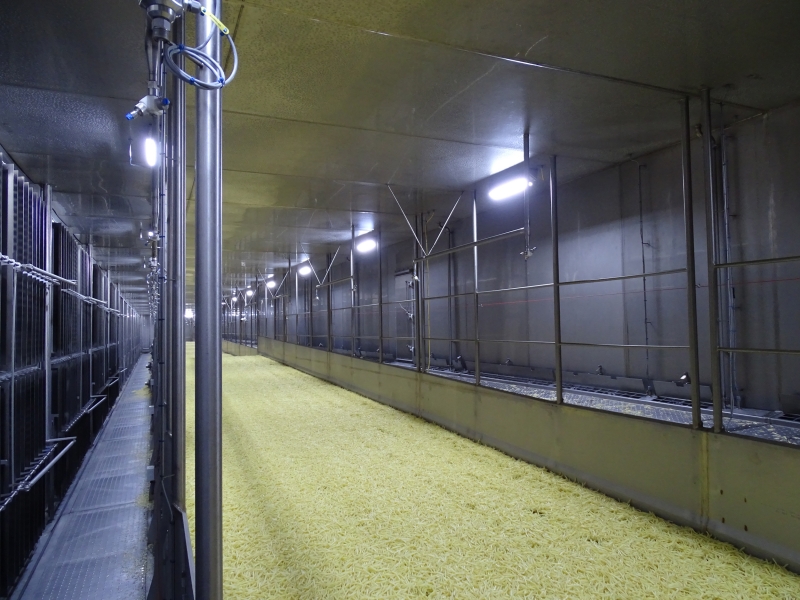 Benefits of IQF Hybrid Tunnel Freezers:
Ideal for ready meals, meat products, seafood, poultry, vegetables, baked products, potato products, fruits, and more
Stainless steel frame, tube coils for the most hygienic and durable food processing equipment
Ultra-efficient configuration of fan motor/fan wheels, drive, and agitator couplings
Incorporates features specifically for French fries and potato product processing
AFE cost-effective, energy-saving hybrid tunnel freezers are an ideal solution to the cooling and freezing needs of the food-processing industry.