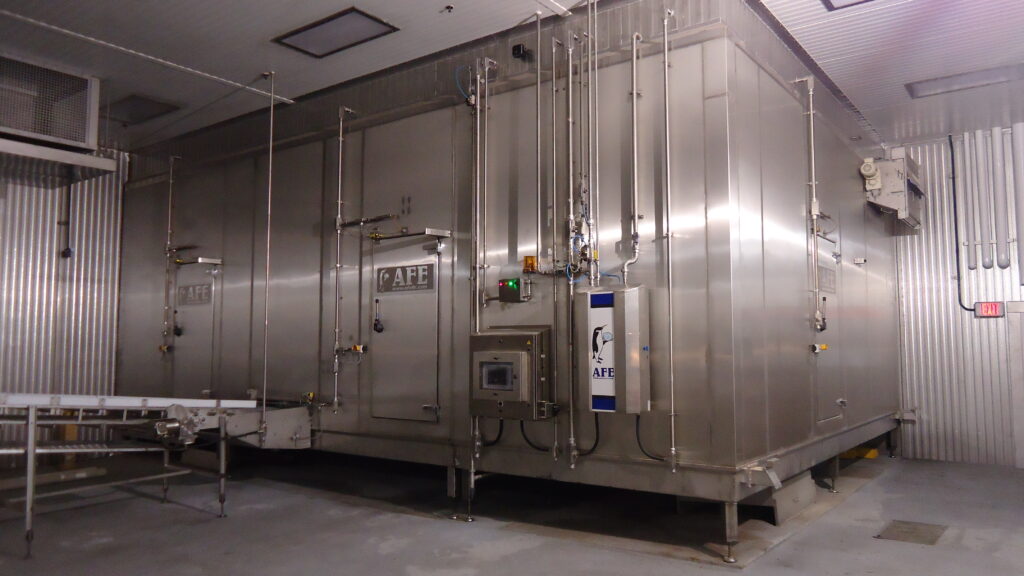 A new spiral freezer can add efficiency to your business, freezing fully assembled pizza, pasta dishes, and other food products.
AFE packaged spiral freezers offer modular design with faster freezing and lower energy consumption. The packaged spiral freezer is provided in single to multiple pieces for installation in days vs. weeks, integrating the most innovative overall design methods to ensure simplistic, reliable and hygienic operation for years.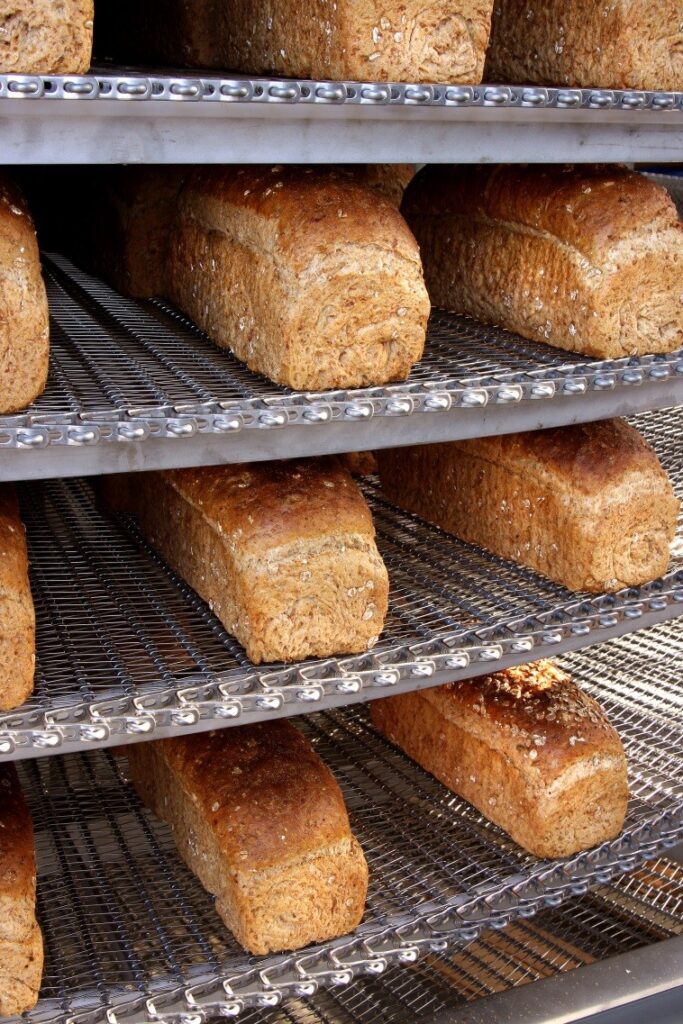 The available floor space in your facility is one of your most valuable assets. We understand that efficiency and performance are first in mind when choosing your food processing equipment. An AFE packaged spiral freezer makes the most of every inch of space. Its unique spiral design is ideal for any freezing and cooling application and ensures simplistic, reliable, and hygienic operation.
To guarantee your time is spent using your freezer, not building it, AFE packaged spiral freezers are provided as either a single piece or multiple pieces that can easily be installed in days, not weeks. AFE's packaged spiral freezer is operational in days due to the modular design, and can be easily relocated, if needed.
PACKAGED SPIRAL FREEZER BENEFITS:
Operational in days due to the Modular Design and can be easily relocated if needed. Common capacities over 20,000 pounds per hour.
10 Year Warranty is provided with the Fully Welded Enclosure and Drum. AFE has been providing these since 1990.
The freezer can be located externally to save valuable inside plant floor space and qualifies for favorable IRS asset depreciation.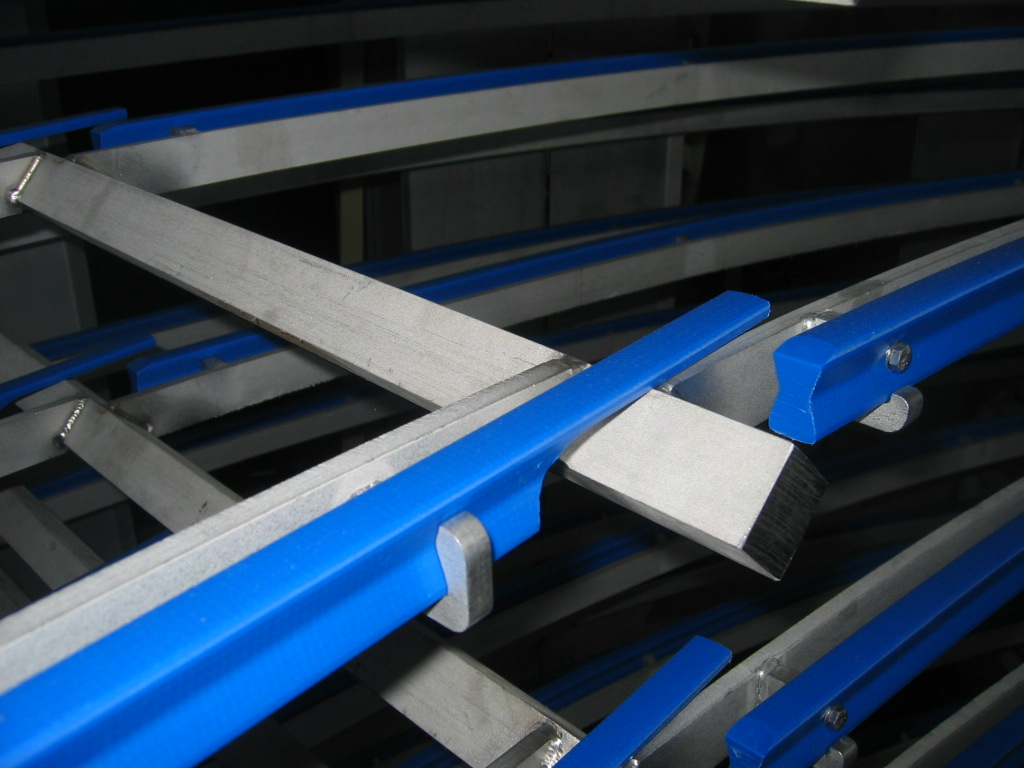 PACKAGED SPIRAL FREEZER FEATURES:
Fully welded support rails for maximum hygiene.
Plastic or metal belting can be utilized
Full clean-in-place is provided that works much more effectively as it assists in improving cleaning times.
Full steam pasteurization also available.
Stainless steel tube coils are provided with aluminum fins.
Sequential or air defrost can be provided for extended run times.
Whatever your packaged spiral freezer needs AFE can meet them in the space provided with our flexibility.