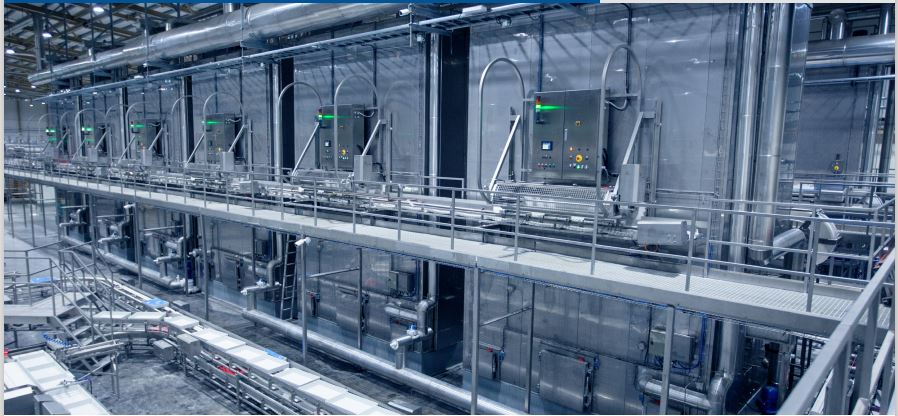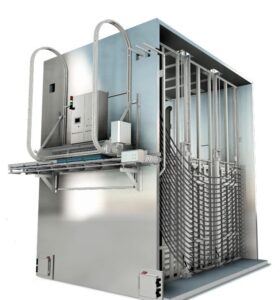 Our plate freezers use top and bottom contact between plate and product to preserve your food products and are most thermally effective for food in packages and trays.
AFE uses leading technology in plate freezer design for reliability and efficiency. Refrigerant is circulated inside the plates while heat is extracted from the product, with advantageous high-rate heat transfer. Our cold plate freezers prevent air contact and so you have no weight loss of product.
Plate freezers are ideal for fish fillets, entrees, mechanically deboned meat, carton meat products, soups, packaged vegetables, and many other packaged food products.
Benefits of an AFE plate freezer:
A compact, simple installation and/or relocation
Low energy costs
Long runs before defrosting
Low maintenance costs
Fast freezing times
No weight loss
No air contamination
Choose between platematic for standard shapes or platematic ASP for irregular shapes. Give us a call for a FREE estimate and to learn more about our cold plate freezers.