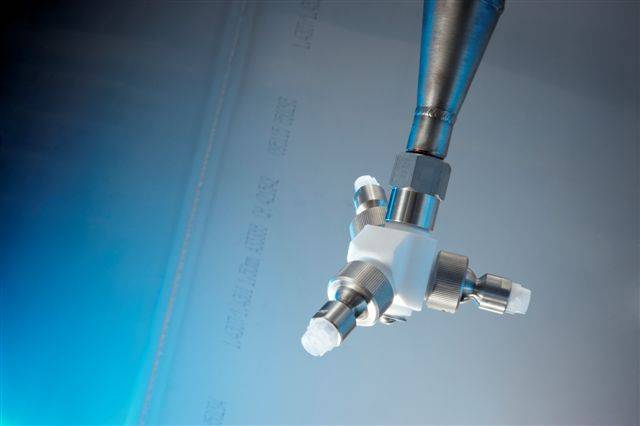 Why You Need Clean In Place (CIP) Systems For Spiral Freezers and IQF Tunnels
January 22, 2021
Food processing facilities and food processors must be vigilant about hygiene. Their business depends on it.  For decades, Advanced Food Equipment (AFE) has helped food processing operations maintain sanitation with the most hygienic and efficient Individual Quick Freezing (IQF) freezers and cooling equipment for all kinds of food products. AFE's comprehensive Clean In Place systems for spiral freezers and IQF tunnels provide easy-to-operate, automated washing capabilities that save money and help eliminate downtime.
What makes AFE's CIP System different?
AFE's CIP systems cleans the inside of the freezer and all the components utilizing a Rotating Nozzle Assembly that is adjustable. The nozzles are installed throughout the IQF's insulated enclosure to ensure maximum spray coverage. These nozzles rotate to fully distribute detergent and sanitizing products. The CIP then follows this comprehensive cleansing with a thorough rinsing.
AFE's CIP control panels are easily accessed. Water is fed through a water pressure system. This repeatable, automatic method of hygienic cleansing requires little labor to operate.
After the CIP system washes your equipment, utilize our Pasteurization System where the entire space is heated to 78 degrees Celsius (173 Fahrenheit) to pasteurize.
Is CIP Cost-effective in Food Processing?
AFE's CIP systems are engineered with the mindset of cleaning a very large area in a short period of time.  This in turn can increase your production time and could reduce your overall operating costs. AFE's systems can also help you reduce water usage and downtime.
These enclosed cleaning systems also can extend the life of your equipment and bolster equipment reliability. CIP systems play a crucial role in managing maintenance within your food processing facility.
Can a CIP System Be Installed in an Existing Spiral Freezer or IQF?
Yes, AFE can! An engineered retrofit package would be utilized. Give us a call to learn more.
Can a Clean In Place System Be Customized to Product or Production?
AFE's in-house engineers can design a CIP program to optimize your cycle times and get you back into production quickly while reducing detergent and water use.
Have confidence in the cleanliness of your food processing equipment. Contact us for a free estimate and to learn more about the equipment we have to offer.
Related Articles