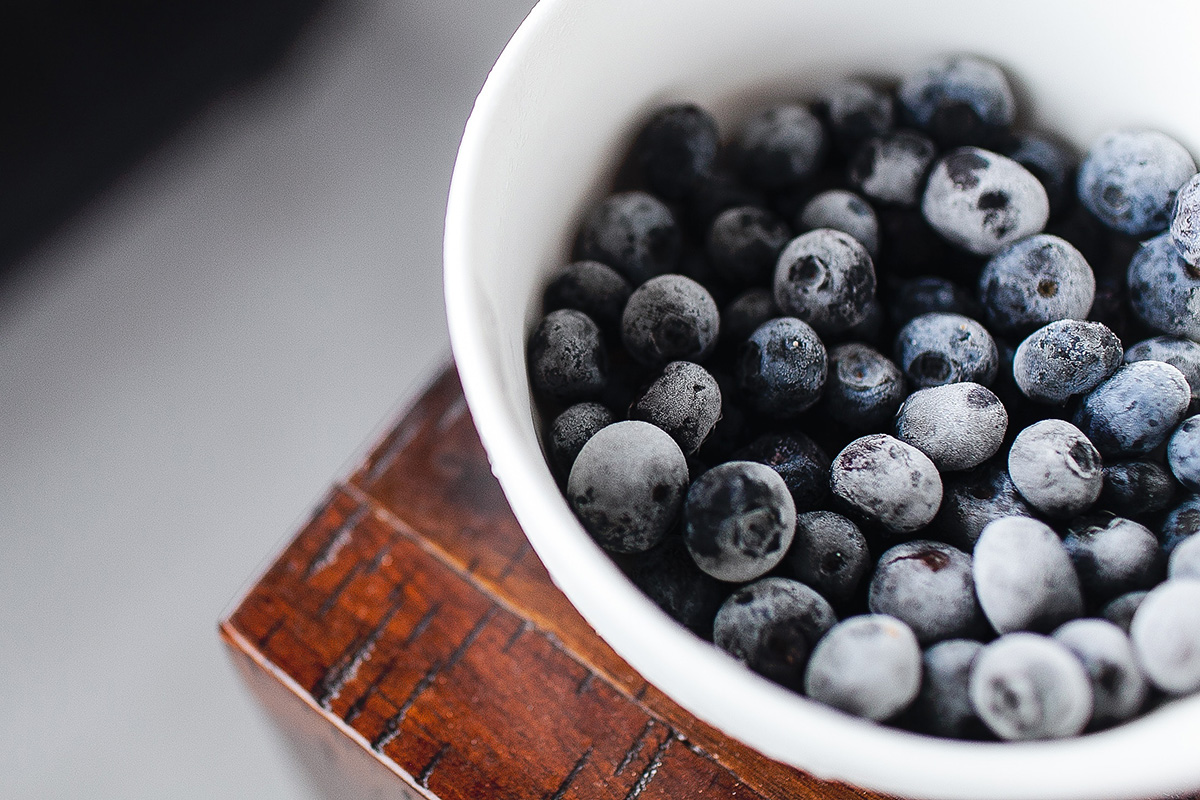 Blueberries are a fast-growing product in high demand. From bakeries to your local supermarket, frozen blueberries have endless potential. They are often eaten fresh, frozen or juiced and also used in a variety of baked goods, jams, jellies and for flavorings. This berry is truly a superfood, containing several vitamins, beneficial plant compounds, and antioxidants. A low-calorie food that is also sweet to the taste, it is not surprising that the demand has increased. However, frozen blueberries present their own challenges. It is overcoming these challenges that create a high-quality product.
Health Benefits of Blueberries
Blueberries may have benefits for heart, brain, and blood sugar health. Studies have found a relationship between berries and improved heart health. They also suggest that blueberries have significant health benefits for people with high blood pressure. This is because blueberries inhibit oxidation of LDL cholesterol, a step in the heart disease process.
A higher intake of flavonoid-rich food is also associated with better brain function. Consuming blueberries can prevent oxidative stress, which plays a role in the aging process. They may also improve brain function directly. One study states drinking blueberry juice every day for 12 weeks improved memory in 9 older adults with early memory decline. Another six-year study found that blueberries and strawberries delayed brain aging by up to 2.5 years in older adults.
People with diabetes are sensitive to rapid changes in blood sugar. They need to be cautious when they eat foods rich in carbohydrates. Blueberries contain moderate amounts of sugar, but do not have adverse effects on blood sugar levels. This is due to their high content of bioactive compounds. In fact, blueberries can have beneficial effects on blood sugar control. One study found that two blueberry smoothies a day for six weeks helped improve insulin sensitivity in obese people who were at a high risk of developing diabetes. They may also affect blood sugar levels directly after a high-carb meal by blocking certain digestive enzymes and reducing blood sugar spikes.
Freezing Blueberries:
When freezing blueberries, the common challenges are with appearance, yield, and dehydration. For appearance, you want to avoid surface cracks and burns that occur due to slow freezing time and/or usage of metal belts. You also need to keep dehydration at a minimum, while keeping yield and profitability high. Washing and destemming are also common practices for blueberries.
After pretreating, the blueberries are ready for freezing. Because of the delicate nature of blueberries, it is imperative to choose the right freezing equipment if you want to preserve the natural appearance after freezing. The optimum result should be well separated, natural looking blueberries. High-quality IQF blueberries can be sold easily at a premium price.
---
Choose AFE
Achieve high quality with AFE. Together we can choose the best freezer and features that can contribute to a natural appearance, low dehydration, and high yield. While being highly hygienic, our freezers also have adjustable fan speeds for optimal airflow. The result is a gentle, but quick crust freeze with minimal snow formation. Minimal snow means less dehydration of the product, resulting in higher yield and more profit.
High efficiency, easy maintenance, and cleaning make our IQF Freezers the ideal choice. Our equipment is fabricated with stainless steel and expert welding for exceptional sanitation and durability. Each piece far exceeds industry standards for health, cleanliness, and energy savings to give you the best results for your business.