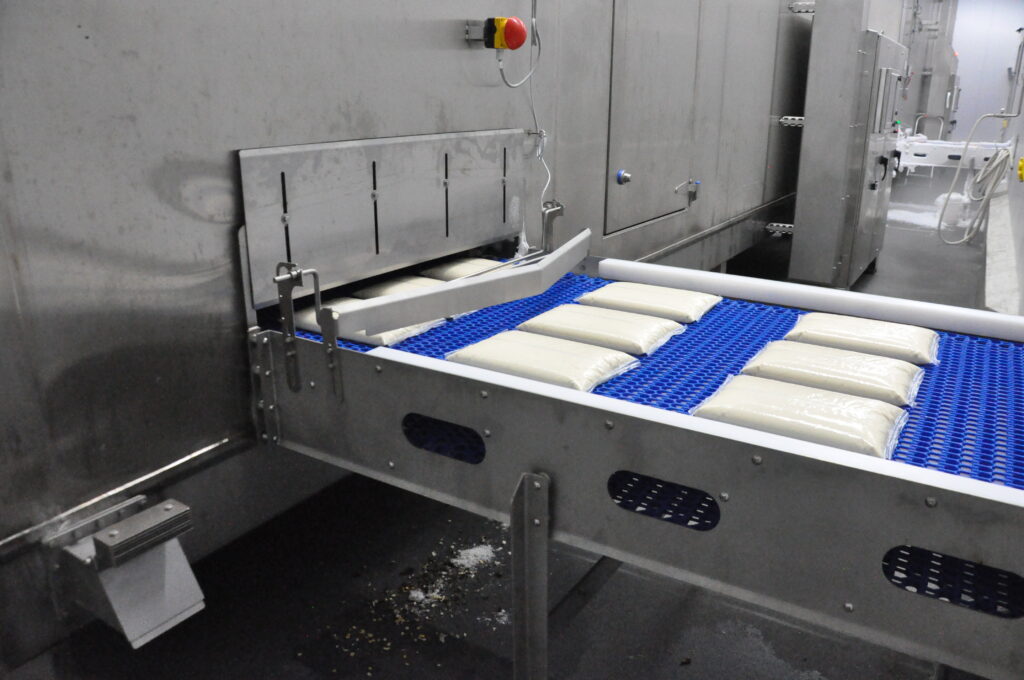 When it comes to the value and quality of your product, you shouldn't have to compromise floor space because of the size of your equipment. Make sure you are using the most of your available space with the AFE Compact Spiral Freezer.
This machine is good for baked goods, meat, poultry, vegetables, potato products, and ready meals when freezing or cooling in a medium-capacity range in a limited space. It features a modular, wet cleaning system and a detergent dispenser, making the Compact Spiral Freezer a hygienic friendly freezer.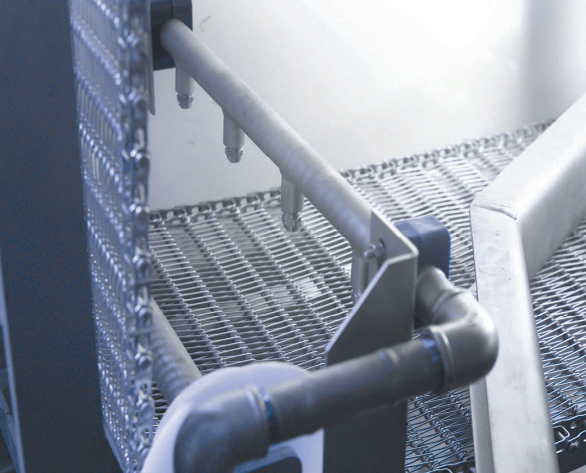 BLAST FREEZER UNIT FEATURES:
Modular design installs in days and can be moved with ease
Dimensions: 17.7′ L X 9.2″ W x 10.2″ H belt width: 18″
Production Rates: 500 lb/hr – 1500 lb/hr depending on product utilized
Above and below the belt, mounted spray-bars with assorted nozzles ensure efficient cleaning of the entire belt as it moves through its cycle. The wet cleaning system can be expanded into a complete belt cleaning system by adding a blow dryer and a pump station with a detergent dispenser.
Whatever your needs AFE can meet them in the space provided with our flexibility.