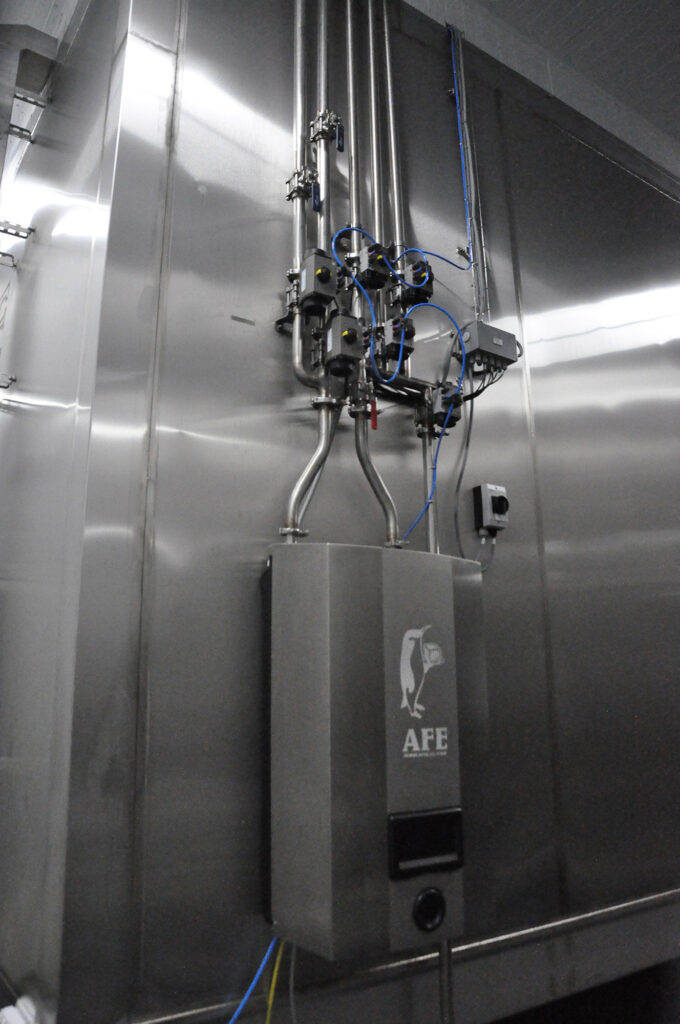 AFE cooling equipment cools more effectively while using less space. We design equipment for any cooling application to ensure reliable and hygienic operation while also helping you save valuable floor space.
Due to our modular designs, AFE cooling equipment can be operational in just days. It also can be easily relocated, if needed.
AFE COOLING EQUIPMENT BENEFITS:
Capacities up to 12,000 pounds per hour.
10-year warranty with fully welded enclosure.
Cooling equipment can be located externally and may qualify for favorable IRS asset depreciation.
AFE COOLING EQUIPMENT FEATURES:
Maximum hygiene via fully welded support rails (plastic or metal belting).
Full clean in place (CIP).
Drives and bearings located outside the enclosure for more effective cleaning.
Full steam pasteurization also available.
Stainless steel tubes provided with aluminum fins. Sequential or air defrost can be provided for extended run times.